Dungeons and Dragons Adventurer's League
October 26, 2022 @ 6:00 pm

-

9:00 pm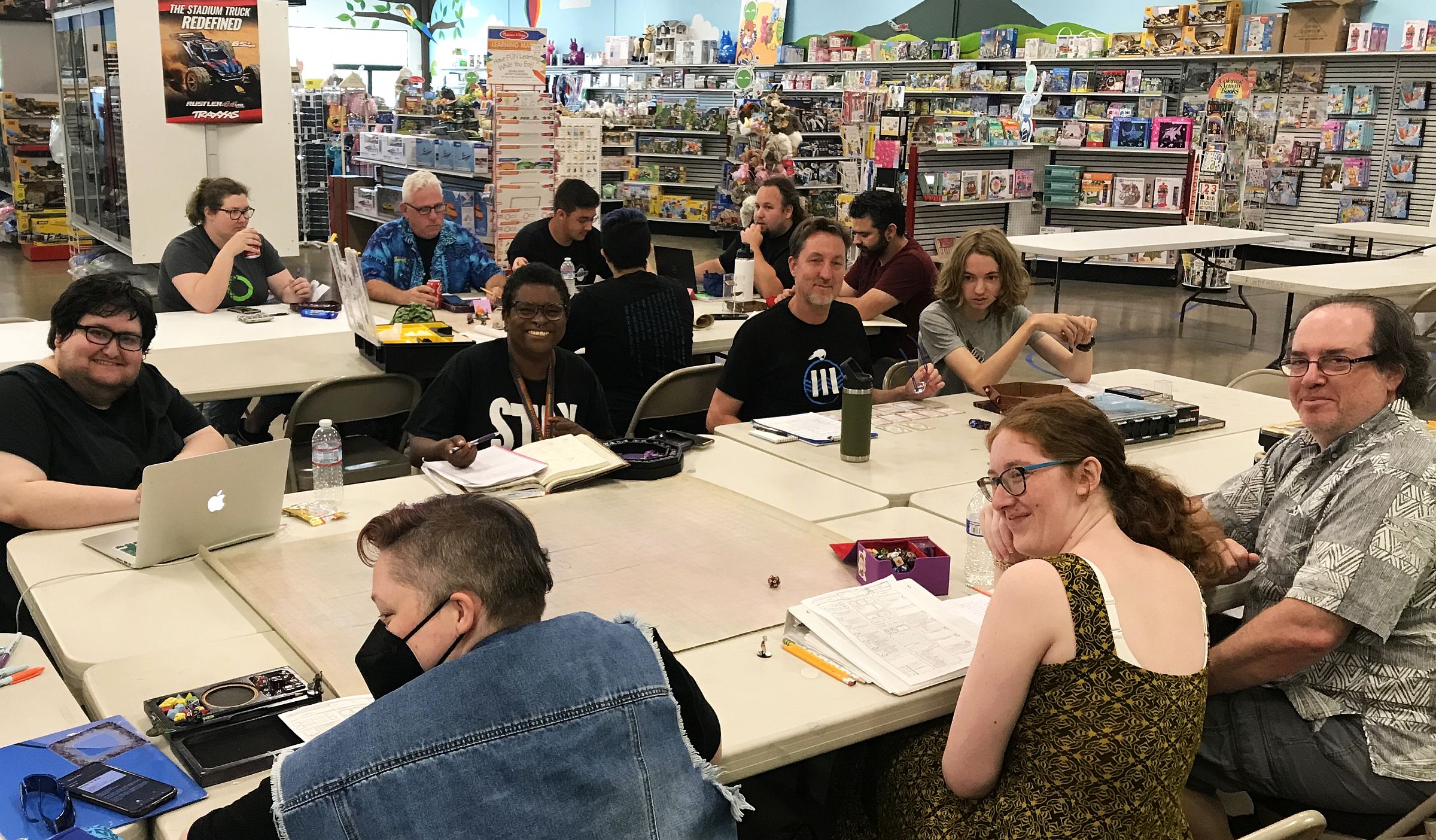 Join us for 5th edition Dungeons & Dragons in Rohnert Park. We typically have 2 tables, with one ongoing hardcover campaign and the other playing tier 1 Adventurer's League modules, but we always have room for new players!
Open to players of all ages and experience. More DMs are always needed.
DMs and players will need to be fully vaccinated to play, so make sure to bring your vaccine card to the first session, wearing a mask is optional while playing at the table.
Admission to play will be $5 in store credit per person, which you can spend in store on items or drinks. Players can bring water, but other outside food and drinks are not allowed.
DMs do not have to pay an admission fee for running games!
Sign up on Warhorn for games, we will not be accepting drop ins and the Warhorn sign ups will close at noon the day of.
https://warhorn.net/events/rping-in-rp
Related Events