[shaker_image]More than a simple hobby shop, Fundemonium Toysis a magical experience for the whole family. Fundemonium is located in the heart of Rohnert Park. Come visit our 14,000 square foot hobby & games store. There is always some fun activity going on. Gaming events, group activities, model-building meet-ups, card game tournaments, and more! We are Geyserville's best toy store!
Our informative and caring team members can answer questions or give you ideas on what to purchase for yourself or a friend. Open 7 days a week, it is easy to choose an appropriate time to come join us in our toy paradise. We like to support local organizations by giving back through fundraisers.
[shaker_cta]
About Our Game Store
It's Fundemonium's mission to allow every adult to feel like a kid again. It doesn't matter your age! Our toy store has tens of 1000's of games for all ages. This includes: comics, remote-controlled vehicles, craft supplies, playing & trading cards (such as Magic: the Gathering), & modelbuilding kits.
We're a short drive away from Geyserville, CA. Browse our calendar of events on fundemoniumtoys.com to see what's going on today. Give us a call at (707) 800-4060 to say hello or ask about our party hosting services.
Once they enter our massive toy store, you and your kids will know right away how to make the most of your experience. Our friendly staff will guide you through our store. We'll answer any questions and lead you to what toys/hobbies you're looking for. We're confident that both you and your child will fall in love and find the toy, model, or collectible of their dreams.
Our expansive inventory is constantly changing. Check back regularly to get your hands on the hottest trends of games and collectibles. We often set up demos of new games or hobbies, so ask our friendly staff member on the phone or on our website if we have any exciting game preview coming soon.
Party Hosting Services
[shaker_image]Did you know that you can host a party at Fundemonium? We're located in the heart of Rohnert park, just minutes away from Geyserville. Come check us out when you're deciding on your party location! You will be sure to fall in love with our store at first sight! You can also give us a call at (707) 800-4060 if you have any questions or special requests. We're Sonoma County's #1 rated toy store.
Here are some of the parties you can host at our massive fun-filled store!
Teddy bear stuffing parties. Your child will absolutely love making his or her own stuffed animal! Choose from dozens of colors and styles. No better way to have a party than providing a hands-on toy creation experience for you and your guests!
LEGO building parties. Parents love our LEGO building parties as much as their children. Invite a group of friends to build a castle or pirate ship or any other object of your imagination! We offer an extensive variety of LEGO blocks to choose from to allow the creation of anything their imagination dreams of.
RC car racing parties. Children of every age love racing remote control cars on our in-store racing track. We'll help you set up a race track and provide instruction how to host a fun racing tournament. Bring our own RC cars or ask to use ours.
Weekly/Monthly events. We hold many events every week. To see what events we're hosting this week, check out our events calendar on our website.
Current & past events include:
Warhammer 40K meet-ups
Warmachine gatherings
RC car racing
Magic: the Gathering meet-ups
Pokemon TCG
Star Wars X-Wing game nights
Dungeons & Dragons
The Wine Country's Best Hobby Shop
Fundemonium is the highest rated hobby shop in Sonoma County! Just read our customer reviews to see what our wonderful customers have to say. Here is a fun-filled testimonial from a recent customer: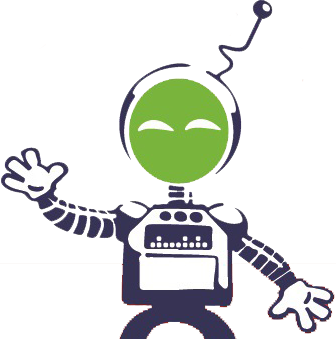 Great place! Went with my grandson who handily beat me at slot car racing. The staff is exceptional, especially Tony who seemed to know exactly what we needed. The inventory is perfect for a four/five year old who left with an airplane, a rocket and a bird house kit. All items to build or assemble with his grandpa.
The r/c aircraft supplies are adequate as are the r/c aircraft. Very suitable for the beginner builder-flier. We will be back.
You'll notice that the common experience of our customers is best described by one simple word: Fun! The best possible way to chill out and escape the hustle and bustle is to spend a day or evening in our massive store enjoying comics, collectibles, models, RC racing, and much more.
Want to learn more?
Fundemonium offers only the best. We're a great place for hobbies, comics, games, collectibles, and group activities. Get in touch with us today at (707) 800-4060.
Fundemonium
579 Rohnert Park Expy W
Rohnert Park
,
CA
94928