Fundemonium is your 1 stop shop for all things RC, including an incredible RC Repair bay!
RC Repair And Warranty Services
Fundemonium is more than just a toy, hobby, and game store; it is a family fun experience, where families and hobby enthusiasts of all ages can meet and play. And a big part of that play involves radio control, or RC, cars, boats, planes, and tanks.
While these can be tons of fun, the fun comes to a screeching halt when they break or stop running, which is why Fundemonium offers our RC maintenance and repair services.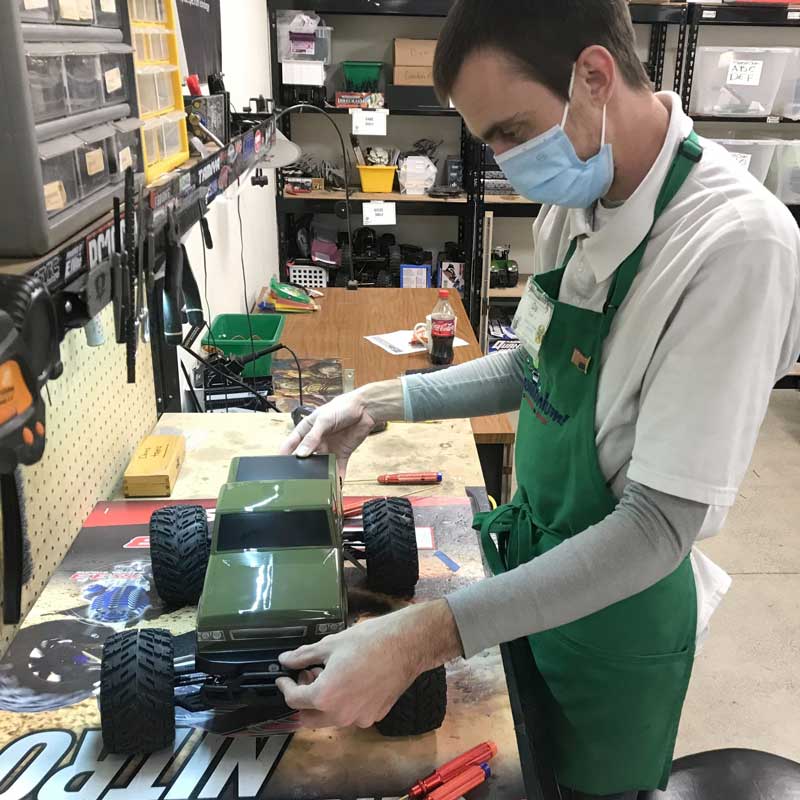 RC Car Repair, Boat, Aircraft, and Tank Repair
Fundemonium offers an in-store Crash Protection Service for your purchase, which is a 30-day "free labor" service to help protect your investment. You might think of it like RC car insurance that can protect you from losing the model or having to spend a lot of money during that initial 30 days of ownership. Once again, making it feel as if you have your very own personalized car insurance for your RC vehicle!
At Fundemonium, we have the parts and accessories that you need to keep your prized RC car or truck moving. And, if we don't stock the model or part that you want or need, we will go out of our way to get it for you!
Our in-store warranty is simple: if you buy something at Fundemonium, in the first 30 days that you own it, if you break it for whatever reason, you can bring it back to the store and just pay for the parts. We'll put it all back together again for you at no charge for the labor!
This is critical because RC car repair costs can quickly add up.
Not only that, but we can also show you how to do repairs yourself so you're not having to pay for repair labor costs after the first 30 days have passed.
That is because we want you to have that first month to be carefree so that you can go out there and play with it, learn how to operate it, and develop the skills that you need to not feel that you're "in over your head" with your RC car.
The Benefits of Fundemomium's RC Repair Services
It's a typical scenario: Someone purchases an RC model online (or even some other local shops) and there's a problem with it. Too often, the response is, "Well, gee, that's really bad. Uh, here's the phone number for product support for the manufacturer. Give 'em a call."
Unfortunately, the customer is often left hanging on hold while they try to figure out how to explain a problem or issue with their RC vehicle that they may not fully understand themselves. That often leads to a situation where an RC technical support person tries to troubleshoot the problem over the phone, which always goes badly.
Ultimately, in most cases, the result is the manufacturer offering to send out the parts the customer needs, leaving the customer to figure out how to install them. Even worse, the manufacturer may simply ask the customer to ship it to them so they can inspect it and decide what to do.
And this is a process that could take weeks, which is time without being able to play with the RC vehicle that the customer purchased.
Then, of course, there are no guarantees of a suitable repair. Many times, in those situations the manufacturer will simply say the model is defective, though under warranty, and issue the customer a refund.
And, as Fundemonium owner, Steven Elliott, puts it,
"You're left with nothing. You're back to square one. You got your money back, but you just wasted weeks of time. You were hoping to have something fun to play with and it's just all gone up in smoke and you're back at square one, trying to figure out what to do."
Not with Fundemonium.
If there's something wrong with an item, we do the work to get it fixed. So, if you have a problem, you just bring it back into the store. The manufacturer controls the warranty process, but we can diagnose the problem, so we know exactly what's wrong with the RC vehicle and communicate that clearly to the manufacturer.
We troubleshoot everything that we can to see if the problem can be resolved with settings adjustments or some minor repairs. If necessary, we'll call the manufacturer, describe the problem, and negotiate a solution. In most cases, the manufacturer will ship us the needed RC car parts or other RC parts, and we install them.
Fundemonium's RC Repair Services: More Than an RC 'Fix-It' Shop
With multiple combined years of experience and training, we offer top-of-the-line RC maintenance and repairs. If your RC fun takes place in the sky or on the water instead of an RC track, we offer professional maintenance and repair of those vehicles too. We are committed to helping you have fun, no matter what!
For serious RC car enthusiasts, we are equipped for RC modification with any number of RC accessories.
As Rohnert Park's premier toy store and hobby store, we are also much, much more. A typical hobby shop will only stock hobby items. A typical RC hobby store or RC hobby shop might also offer RC parts and RC accessories.
At Fundemonium, we offer a complete RC experience.
If you need to bring your RC car in for a repair, you have the opportunity after the repairs are done to test your vehicle on our RC track to make sure you're happy with the repair work. And it doesn't have to be just after a repair or modification.
We invite you and your kids to come and use our RC track to develop and hone your skills to prevent unnecessary accidents and future damage from happening.
Whether it drives, floats, or flies, Fundemonium has the radio controlled model for you!
Fundemonium is your Remote Control Headquarters!
Check below to see our RC Base blog posts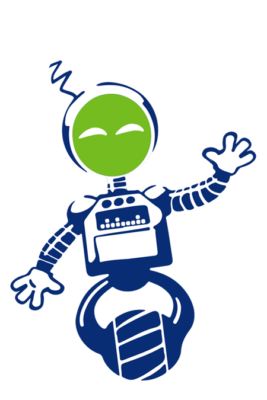 Free Play with Sample Toys
Fundemonium always has sample toys and demos out for you to try. Play sample games, try our toys, and ride our ponies!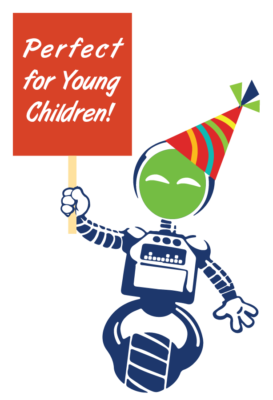 Funbot's Neighborhood
Play in our young child play space! Kids can explore play houses and engage in imaginative play.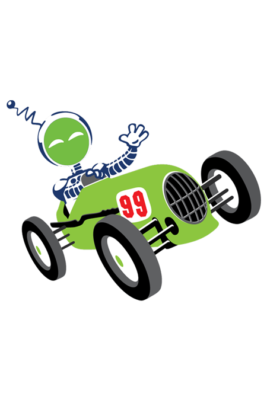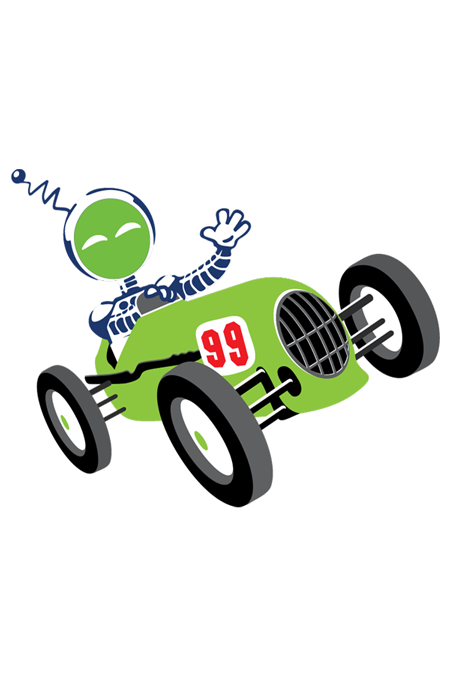 Slot Car Racing
Enjoy high-speed slot car racing on our classic wooden race track!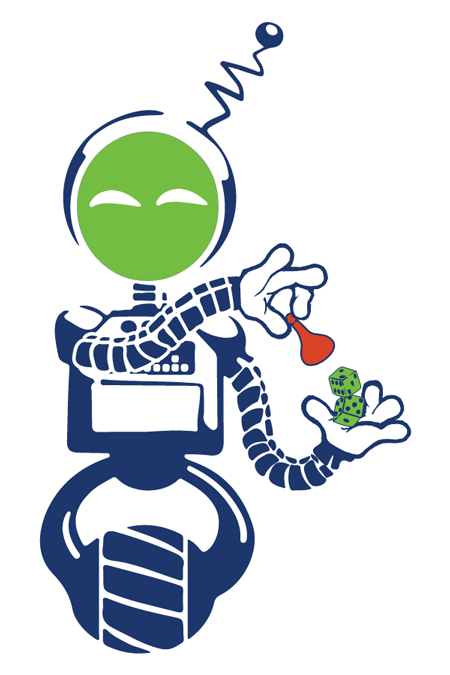 Play Games
Meet a friend to play games in our gaming area. We have game mats, terrain, and a selection of board games to choose from.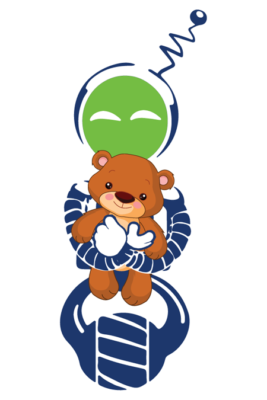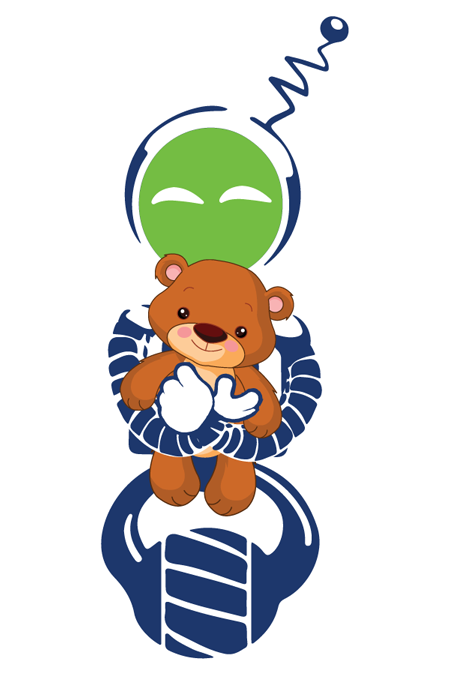 Make a Friend
At the Fundemonium Animal Creation Station we will help you choose, fill, and name your own cuddly friend.